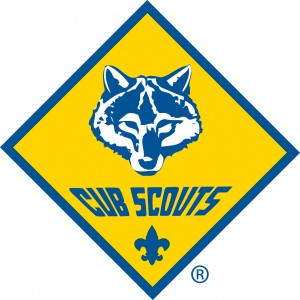 Cub Scout Pack 25 is a very active group.  We strive to have at least one planned, Pack-level event each month.
We recognize that not everyone will be able to make every Pack or Den event, so we have a flexible program designed to help your son get the most out of Scouting to fit his schedule.
Cub Scouting means "doing." Everything in Cub Scouting is designed to have the boys doing things.
Activities are used to achieve the aims of Scouting—citizenship training, character development, and personal fitness. Many of the activities happen right in the den and pack.
The most important are the weekly den meetings and the monthly pack meetings.
If your son is interested in joining Pack 25, we invite you to bring him to our next Den (group of boys at his same school grade) or Pack (our entire group) meeting.
Once you've decided Cub Scout Pack 25 is a fit for your son, please:
Complete a Cub Scout Youth Application or complete the application online.
Bring your app to our next Den/Pack Event along with the $45 registration fee (or the difference between what you paid online and $45). **
Join us at our next meeting or event… and "do."
** No boy will be turned away from Scouting due to a lack of funding. Please contact Jay Kerns, Pack Committee chair if dues present a financial hardship.
What next?
Get your son's gear… Pack 25 has two "dress codes."

Class A is our 'dress' uniform which consists of:

Cub Scout shirt with insignia
Cub Scout belt
Cub Scout neckerchief (by rank)
Cub Scout neckerchief slide
(optional) Cub Scout Hat (by rank)
jeans OR scout  pants
all 'clean, neat and tidy' in appearance

Class B is a pack-issued t-shirt each boy gets after registration to be worn with jeans or shorts as weather permits.  Class B's are worn to den meetings, as directed by the Cub Master.

Accept your email invitation to ScoutBook, our Pack communication and calendar tool.
Are you interested in getting information on our calendar or talking with someone about joining Pack 25?
Call Jay Kerns (Three-Three-Zero) 856-o19o.  Or contact us through this form.